Everyone has sponges in their homes. Usually, we use these objects to clean our dishes or the various rooms in our homes. But, it is interesting to know that these household objects can be useful in many different ways in your daily life. Here are some unusual and practical ways to use sponges. After discovering these tips and tricks, we guarantee you will start accumulating sponges in your home!
1
Make a nail polish remover container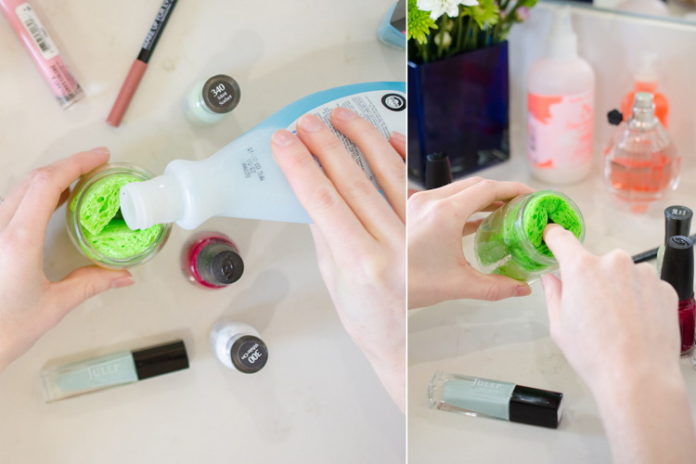 Pour your liquid nail polish remover on a few sponges you've added to a small and clear glass container. Dip each of your fingers in the spongy container and finally say goodbye to cotton balls when it comes time to remove your nail polish.