Housework is a chore that we would like to avoid, especially for places that are hard-to-reach, but which is unfortunately necessary. Sometimes, we tend to turn round corners and clean our home quickly by omitting hard-to-reach places such as narrow corners and squares. However, it is possible to clean these corners without too much difficulty.
Here are 10 tips to help you clean up in hard-to-reach places.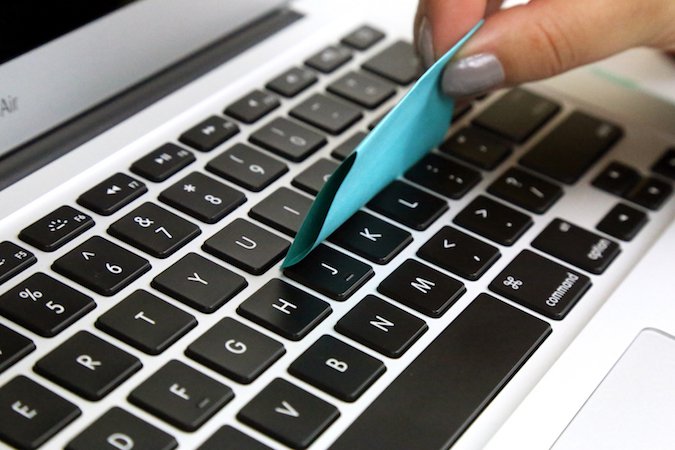 Why not use office supplies to clean your keyboard? First, turn your keyboard and tap gently to drop the crumbs. Then, take the sticky side of a post-it and drag it between the keys on your keyboard.