Everyone has at least one sponge at home. It's an essential cleaning toll that can also be use differently, it's only a matter of creativity. Did you know, however, that you could do a lot more than cleaning up with your sponge? Here are 10 tips to discover and you absolutely need to test. You will be amazed how much you can do with a sponge!
11
Clean your window shutters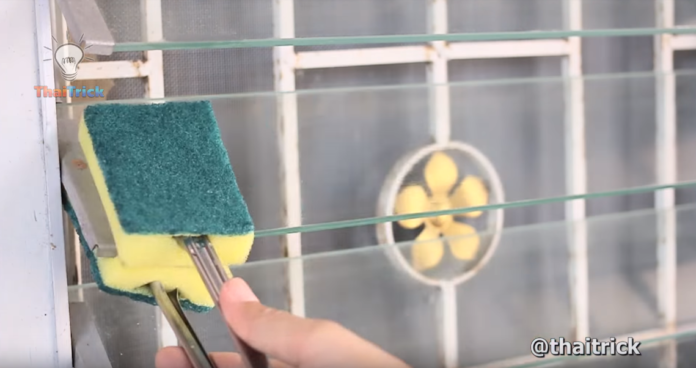 Take two sponges and in each of them make a small incision with a knife.
In the incision, insert your kitchen tongs.
Use it to clean your shutters.