This might seem strange and surprising but table salt is not only useful in the kitchen to season your favourite foods. There are many ways to use this seasonning outside the kitchen. Salt can save you a small fortune in house cleaning products.
Discover 7 fast and simple ways to use salt to your advantage. You will use these tips again and again, we are sure about it.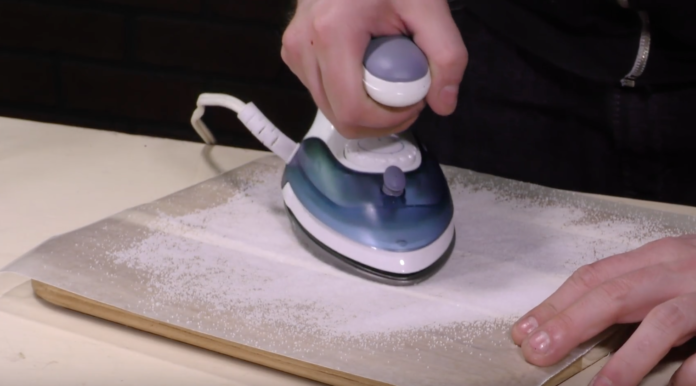 Something sticky won't come off your clothes iron? No problem! Place you iron vertically on your ironing board and turn it on. While it's heating, lay out some wax paper and deposit a large amount of salt on it. Iron the salt in circular mouvements for one minute.