Gardening is one of the many joys of summer! Many people spend a lot of time in their flower or vegetable garden to create miracles with simple shoots and a little love. If you do not have a green thumb, but have always wanted pretty flowers or huge vegetables, here are 20 gardening tips just for you. These tips will allow you to have a beautiful garden, making all your neighbours jealous!
1
Wine bottles to water the plants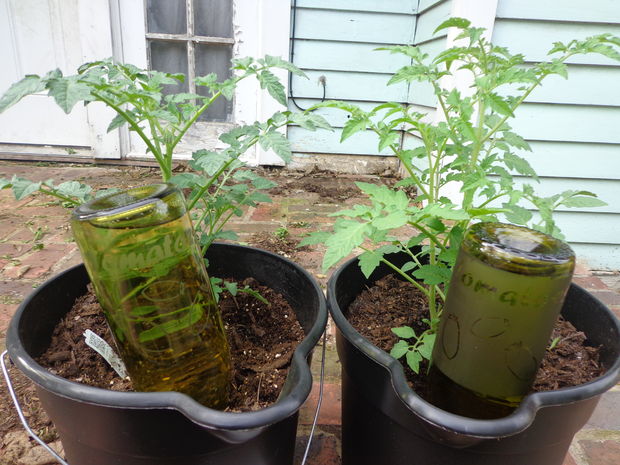 If you are looking for a way to water your plants without manually doing it, all you have to do is fill a wine bottle with water and place it in a pot filled with earth. The water will slowly empty out over time so you'll never have to worry about your plants won't have enough water.