Each week, you are faced with several chores such as preparing dinner and lunches, taking out garbage, helping children with their homework and cleaning the house. Obviously, maintaining the house is probably the task that takes you the most time. Fortunately, some tricks can save you a lot of time and make this chore a lot of fun. Here are 15 tips to try for a quick and easy cleaning of your home.
14
Clean your shower curtain in the washing machine.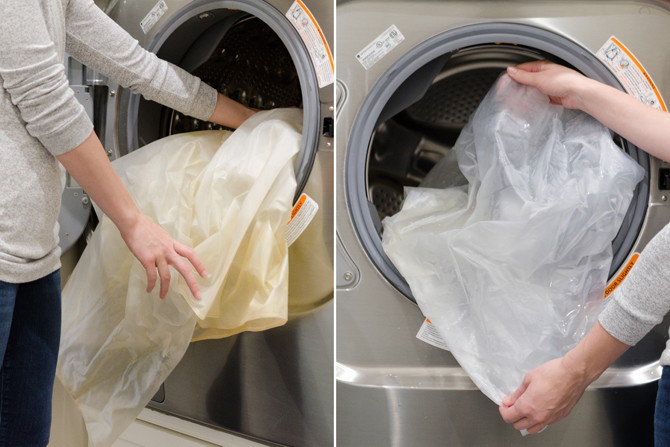 Add detergent or baking soda with some towels to remove persistent stains on your shower curtain.