A pretty bouquet of flowers on the kitchen table can lighten up any cloudy day and brighten up any bad mood, no doubt about it. Unfortunately, as you probably already know if you are a fan of flowers, fresh cut blossoms are quite expensive, especially if you consider that they will fade after only a few days even if you take really good care of them and you will have to throw them away. Instead of going to the flower market every other day and ruin yourself, or go without them for some time to spare your wallet, you could grow them yourself!
You don't have a green thumb? No worries, know that it is now possible to grow your own bouquets of roses with a simple trick. All you need is a potato – yes, a potato, talk about saving money – and you could have an almost endless supply of freshly cut flowers. Want to learn more about this thing? Read our article!
1. Green thumb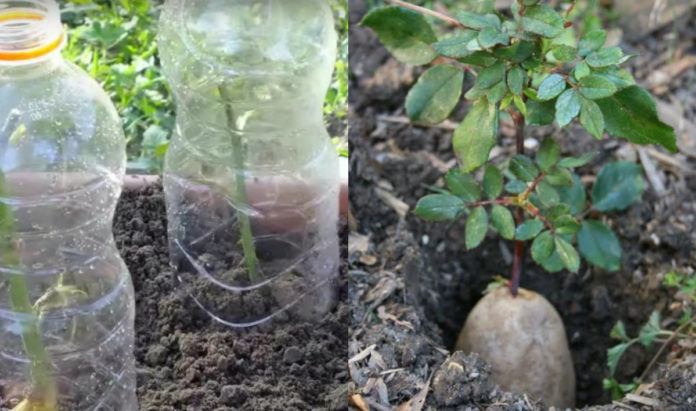 Everyone loves flowers, but not everyone has a green thumb to look after a beautiful garden. Fortunately, there are some tips that can help you have a beautiful garden without too much difficulty. So you can grow your own roses before you even know it! All you need is a rose, a potato, a plastic bottle, potting soil, and a pot.
2. A rose and a potato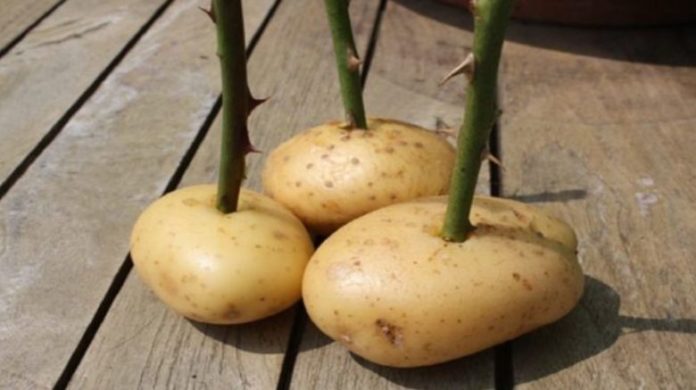 A rose and a potato? Yes, you read it right! This thing may seem strange to you, but it works extremely well and fast, what's more!
3. Pick a rose you love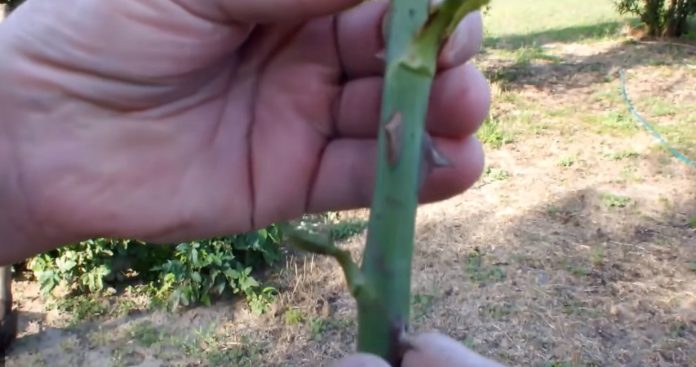 Remove all the leaves from it. Cut the head of the rose diagonally (about 3 centimeters from the flower). If the flower is still pretty, you can put it in a small vase; it will look really cute!
4. Take the potato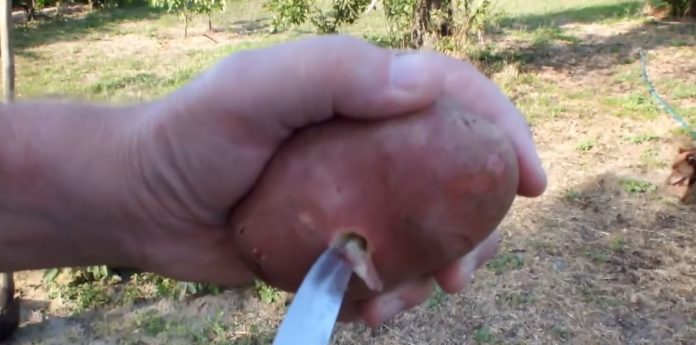 Drill a hole the size of the width of the rose stem. Make sure that the rod does not flicker inside the hole.
5. Cover the bottom of the pot with 5 centimeters of soil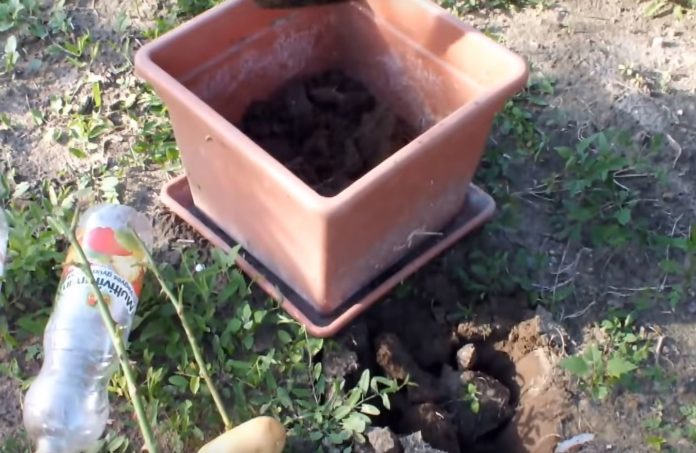 Place the potato on top. Fill the rest of the pot with soil. Cut the bottom of your plastic bottle and place it carefully on the stem that protrudes from the ground. From time to time, water the rose (around the bottle) and watch your roses grow!
6. Take a look at the video below to see how it works!